traviet: everytime i talk to anyone arab about stuff all i hear is haram SHUT UP YOU'RE HARAM
Anonymous asked: Trav, are you bringing an Arab girl to Prom?
2 tags
1 tag
Do you guys ever get that comment "If you're arab why are you so white?" Cause i get it at least once a week. Even though I'm half irish people still say this to me hahah Without fail the scene in Mean Girls runs through my head and I have to hold back from being like "OMG KAREN YOU CANT JUST ASK PEOPLE WHY THEYRE WHITE" But honestly does anyone else ever...
Anonymous asked: What kind of Arab is named Travis?
Anonymous asked: knock knock? -whos there? nOT THE TWIN TOWERS
Anonymous asked: Heeey... how come you don't post anymore?
mangestisaysmatthew asked: TRAVVVVVV YOU'RE AN IRISHHHHH!!! EPIC! :''') subhanallah!
Anonymous asked: Y U NO POST MORE OFTEN?! </3
WHAT'S THIS?
Zee and Trav are gonna be restarting y-u-so-arab Yeah that's right hahahha. We'll hopefully be coming up with new stuff and posting it soon. You guys know you missed us, right? -Trav
Guess who is back?
It's been a while since i've posted on Y U SO ARAB! Definitely missed you all. Hope to post things up soon xoxo - Zee
2 tags
you know youre arab when...
your everyday meal is a holiday sized meal for everyone else
2 tags
You know you're Arab when
even your whispers come out as yells.
3 tags
2 tags
Anonymous asked: WHO EATS MLOUKHEYA??????
Anonymous asked: My parents are so arab, they think I'm gonna be a doctor. I like to draw things c: ...Y U NO BE DOKTORA?
3 tags
that super awkward moment when you smile at a cute...
uncensoredhijabii: and you have tabbouli stuck on your teeth.
3 tags
"Omg you speak Arabic?"
"What does hela hela habibi mean?" "Teach me how to say something." "What about sharmoota? What does that mean?" "How do I curse? Teach me some curse words." " How do I say hello?" "Sharmoota."
foreverlostgalaxy asked: i don't know if other arab parents do this. my baba owns a mini mart and he sings to his customers.. lol that's arab swag
gallifreyanturtles asked: I just remembered the time I took my mom to the movies because she wanted to see Dear John and she snuck in a Falafel sandwich with her and ate it in the theater. She saw nothing wrong with that. I just had to share this with y'all and hope that I'm not alone.
Arab Problem
traviet: Having more layers on then everyone else yet youre still colder then all of them cuz youre built for the desert
2 tags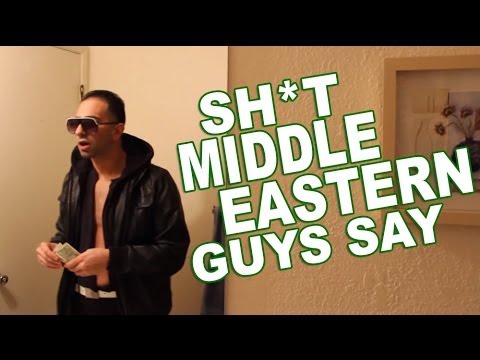 gallifreyanturtles asked: Why is no one submitting anything? :( I would but I'm not funny so... Yeah.. SUBMIT GUYS! MAKE US LAUGH WITH YOUR DYSFUNCTIONAL ARAB PROBLEMS THAT WE ALL RELATE TO!
Anonymous asked: Why is masturbating haram?
2 tags
That moment when Arab parents take one small...
uncensoredhijabii: 3anjad tho, wth.
Who else is having problems with posting?!
5 tags
SWAG: [S]omething [W]e [A]rabs [G]ot (y)
1 tag
4 tags
You know you're Arab when..
Whenever a family friend invites you to a get together, they claim to have only invited 2 or 3 people. But when you arrive at their house, there are actually like 20 people, and half you've never met before. -submitted by Haneen http://misslebanon.tumblr.com/ 
3 tags
1 tag
1 tag
You know you're Arab when..
you listen to Arabic music instead of regular music while scrolling through tumblr lol me currently  -Trav
2 tags
EVERYTHING IS
y-u-so-arab:
You know you're Arab when..
y-u-so-arab: you make one simple mistake and your mama tells the whole family. -.-
arabcookie-deactivated20120323 asked: Zee, I always thought it was impossible to find someone who spoke English, Arabic, and Spanish all together (like me). I read you're Colombian born but it never crossed my mind that you could actually speak the language. This cookie here is from Syria. I dare say this blog is perfect. And Trav, you're a really cool dude :) Awesome job you guys! ─ سلام من فنزويلا
1 tag
You know you're Arab when..
y-u-so-arab: Random Arabs ask you.. "bint men intay?" "Ibin meen?"
Some guy just asked me why do all Arabs drive...
y-u-so-arab: To fit their 82629271948 kids. Duh.
1 tag
1 tag